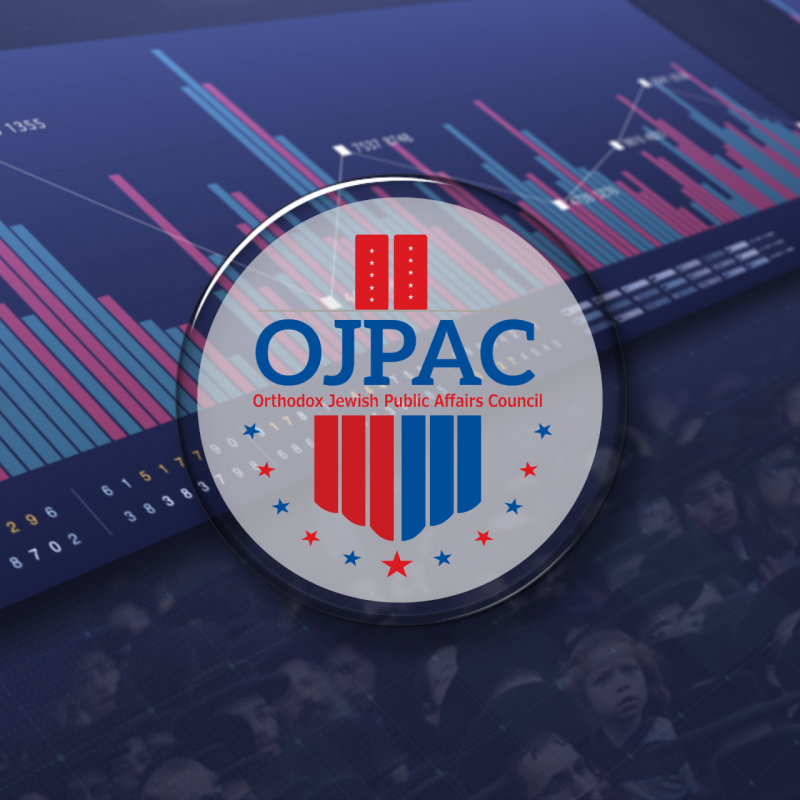 According to a May 2021 study by Property Shark, Ocean County, New Jersey had 7 out of the 10 municipalities in New Jersey with the largest increase in home sales from 2019 to 2020.
Toms River in Ocean County topped the list with 492 more houses being sold last year compared to 2019. It was followed by Brick Township with 392 more sales, and Jackson Township with 257 more sales in 2020 than a year earlier. In percentage terms, Toms River and Jackson Township both saw a 23.6% increase in sales in 2020. Sales in Toms River were so strong that it also tops the list when zooming out to include the top 30 municipalities in NY, NJ and CT with the largest housing sales increases, and Jackson Township is at 7th highest on the top 30 list across these states. Both those townships are premier destinations for Orthodox Jewish families moving across state lines from NY to NJ.
Another notable Top 30 destination is the Town of Monroe in New York, long a place for Hasidim who move from NYC. Last year, 102 additional houses were sold vs. 2019; going from 191 to 293 - a sharp rise of 53.4 percent.
The coronavirus outbreak has upended the natural pattern of housing sales and prices in the NY, NJ and CT areas as many families essentially fled New York City. However, Orthodox Jews, especially Hasidim, have long added value in residential real estate in ways not seen elsewhere. Before the pandemic, home prices from 2014 through 2018 in the Hudson Valley rose most in areas with a high interest by Hasidim. As noted by OJPAC in a November 2019 item, "a new report by Property Shark of 116 hamlets and municipalities in multiple counties in the Hudson Valley shows that home sales prices from 2014 to 2018 jumped most in Rockland County among all counties, and Hasidic-populated areas in the county rose among the most. For example, the median sale price for a house in Monsey, in the Town of Ramapo, was 25% higher in 2018 than 2014. This makes Monsey 'the second-fastest appreciating Hudson Valley community in terms of dollar amount growth,' according to the report. The median sale price in Monsey in 2018 of $590,163 was higher than 84 areas on the list."
Growth of the Hasidic community over the last decade has also been a boon for taxable assessed property values, according to data recently reviewed by OJPAC. The taxable assessed property value in the Hasidic-populated village of New Square was 23.1% higher in 2020 than 2015, and it rose by 7.1% in the Hasidic-populated village of Kaser in the same period. Both those villages are in the Town of Ramapo, in Rockland County.
Moving up North into Orange County, the taxable assessed property value in the Town of Monroe rose by $47.1 million in the ten-year period ending in 2018, with $48.2 million of those gains coming from the Hasidic-populated village of Kiryas Joel, according to Town of Monroe data reviewed by OJPAC at the time. Simply put, other areas of Monroe saw a loss of taxable assessed property value which is why KJ's gain of $48.2 million only amounted to a $47.1 million net gain for the town. Kiryas Joel has since broken off into its own Town of Palm Tree leading the Town of Monroe to raise tax on the remaining homeowners to make up for the net loss of 25,000 Hasidim not being in Monroe anymore.
In addition to adding value to home prices and to the property tax base, the Orthodox Jewish community in NY saves taxpayers almost $22,000 in annual school cost for every child that attends private Yeshivas. Consider, each Yeshiva student gets approximately $1,100 in tax-funded services in New York while more than $23,000 is spent on average for every public-school student. The added value grows even more when one considers that few-if-any of the deadly and costly riots, street fights, hate crimes and murders that have risen in New York State come from those with a Yeshiva education.
The mission of the Orthodox Jewish Public Affairs Council (OJPAC) is to counter the defamation of the Orthodox Jewish Community, and to champion civil rights and civil liberties. Please consider supporting our efforts by following us on Twitter/Facebook (@OJPAC); by sharing our content and by donating funds via our
Donate Page
. Your support is appreciated!