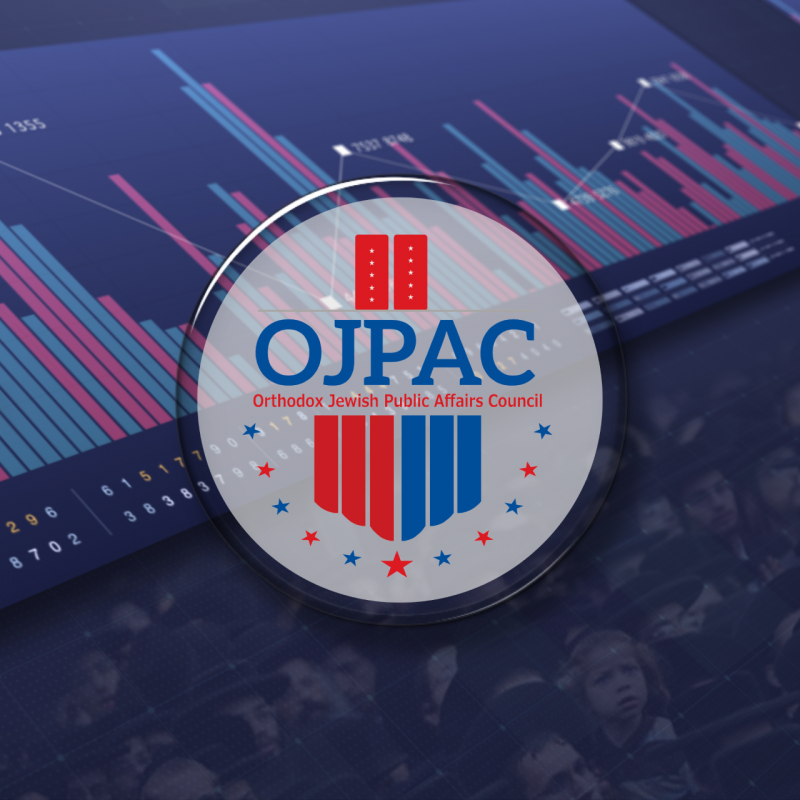 Twenty years ago, in the September 2002 school year, 101,367 students were enrolled in Jewish schools across New York State from half-day kindergarten through 12th grade. At the start of the September 2021 school year, however, the number had jumped to 163,529 students, an increase of 62,162 students. In the same time frame, enrollment in non-Jewish private schools dropped by a staggering 146,940 students, from 365,921 students to 218,981 last year. This data is from the New York State Department of Education.
Most of the growth in Jewish schools was in Brooklyn and the Lower Hudson Valley counties of Rockland and Orange, with Queens and Nassau County also adding students. More specifically…
Brooklyn's enrollment increased from 59,985 students to 85,203, a change of 25,218 students and a 42% increase.
Rockland's enrollment jumped from 13,545 students to 32,435, a change of 18,980 students and a 139% increase.
Orange's enrollment rocketed from 5,243 students to 14,923, an increase of 9,680 students and a 184% increase.
Queens's enrollment rose from 7,484 students to 12,409, an increase of 4,952 students and a 65.8% increase.
Nassau's enrollment moved from 6,624 students to 8,165, an increase of 1,541 students and a 23.2% increase.
Twenty years ago, the above five counties had 91.6% of New York state's Jewish school enrollment. Last year it was a similar 93.6% of all students.
New enrollment in Jewish schools in Brooklyn cooled off over the last five years while North of the City continued to thrive. When comparing the September 2021 school year to 2016…
2,043 more students were enrolled in Brooklyn Jewish schools.
2,732 more students were added in Orange County.
6,459 were added in Rockland County.
Once they graduate, most students live in the same neighborhoods where they or their spouses were raised; this is especially true among Hasidim. Graduates in the Orthodox Jewish community generally marry as young adults and start to raise families, but their children under five years old are not seen in school data. Therefore, a closer look at Census numbers can give a better picture of the net population change over the last two decades.
32,954 people lived in Kiryas Joel, Orange County, in the 2020 census, up from 13,138 people in 2000.
148,919 people lived in the Town of Ramapo in Rockland in 2020, up from 108,905 twenty years earlier. Half of this change came from the hamlet of Monsey and the villages of Kaser and New Square.
132,355 people lived in Borough Park, Brooklyn, according to the 2020 Census, up from 101,055 in the 2000 census.
The growth and activism of the Jewish community in New York translate into more voters. According to OJPAC's direct collection of data and after studying data provided by community activists from multiple neighborhoods, it turns out that at least 120,000 Orthodox Jews voted in the November 2022 elections across New York, including...
24K in Flatbush and Environs
23K in Borough Park
21K in Rockland County
14K in Williamsburg
10,500 Five Towns
10,000 Queens/Far Rockaway
8K in KJ and Around
4K in Crown Heights
2,100 in Sullivan County
1K Staten Island
The above totals more than 117,000 voters and does not include large pockets of Orthodox Jewish voters in Manhattan and Westchester. The numbers are very conservative. For example, in the Town of Ramapo, in Rockland, we counted almost 21,000 names by filtering BOE information against a list of more than 30,000 voters registered at households in the Orthodox Jewish community. The nearly 21,000 voters do not include voters in Clarkstown and Haverstraw, two towns with hundreds of Orthodox Jewish families each.
The vote by Orthodox Jews in November 2022 impacted the outcome of multiple U.S. House seats, State Senate, and Assembly seats, and the rapid growth of the Orthodox Jewish communities coupled with a continued focus on civic involvement foretells an even more significant influence by voters who are Orthodox Jewish in the decades to come.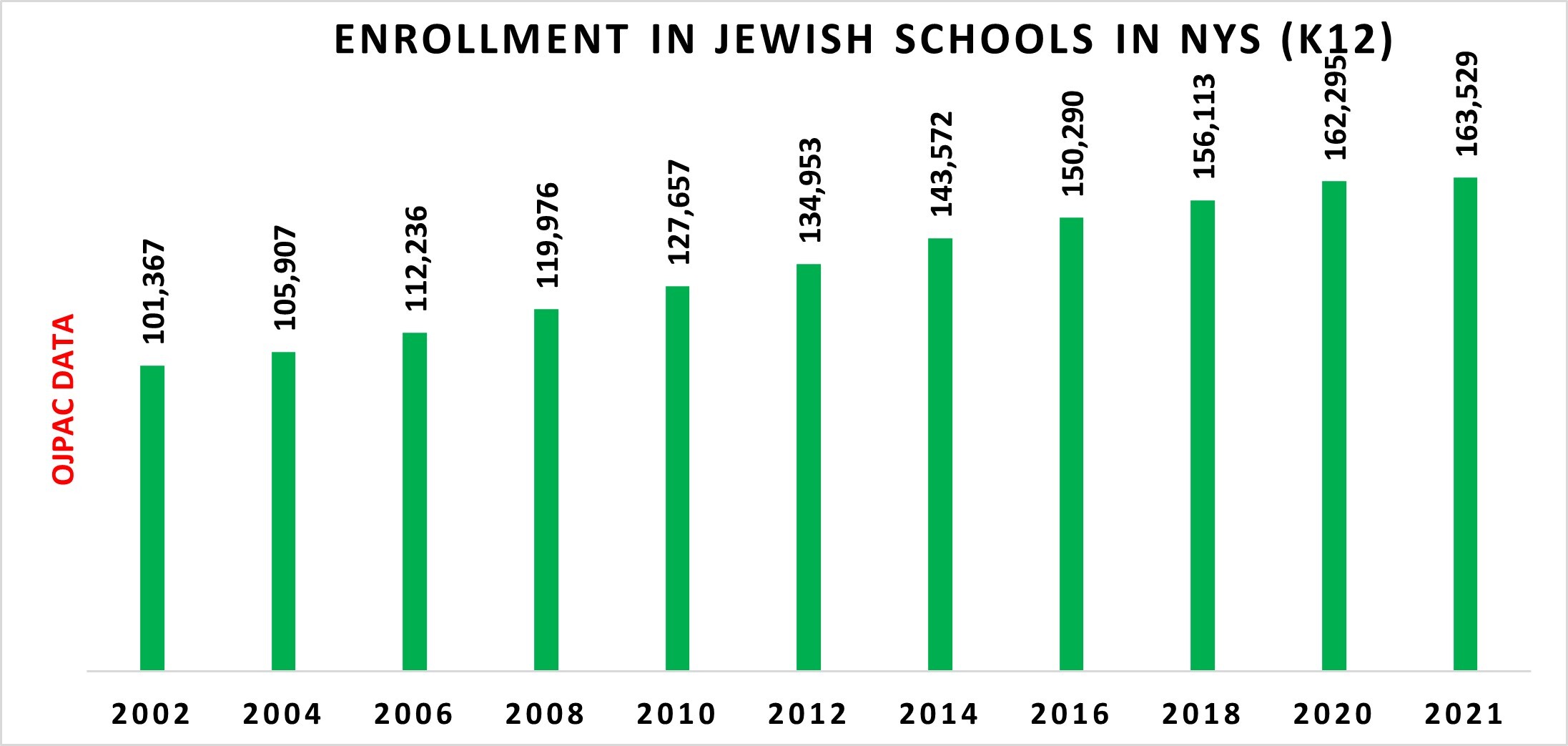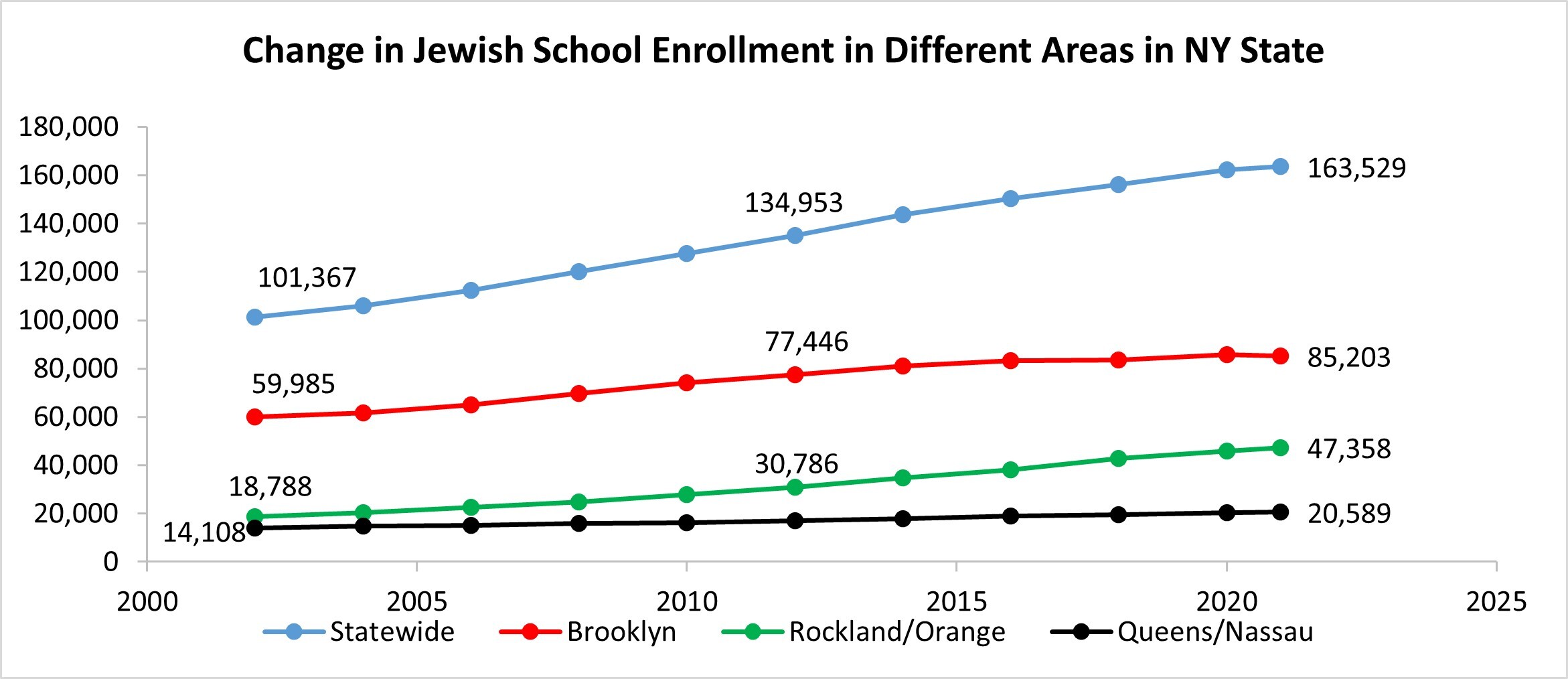 The mission of the Orthodox Jewish Public Affairs Council (OJPAC) is to counter the defamation of the Orthodox Jewish Community, and to champion civil rights and civil liberties. Please consider supporting our efforts by following us on Twitter/Facebook (@OJPAC); by sharing our content and by donating funds via our
Donate Page
. Your support is appreciated!