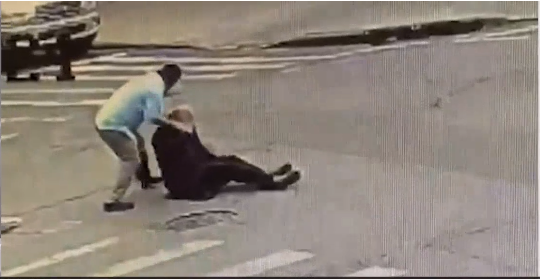 We urge the Brooklyn District Attorney to announce and implement stepped up prosecutions of those who commit bigoted-driven attacks against Orthodox Jews. The number and type of attacks are getting worse by the week. Statements by elected officials denouncing the attacks are important, but only a crackdown by law enforcement will bring this menace to an end. A crackdown does not mean that one person should pay for the sins of another. Each case needs to be evaluated independently and professionally. However, prosecutors have the discretion to choose on which type of crimes to "go easy" or to "be tough." Considering the severity and frequency of the bigoted-driven attacks on Jews in Brooklyn in recent years, the latter approach seems to be in order.
The mission of the Orthodox Jewish Public Affairs Council (OJPAC) is to counter the defamation of the Orthodox Jewish Community, and to champion civil rights and civil liberties. Please consider supporting our efforts by following us on Twitter/Facebook (@OJPAC); by sharing our content and by donating funds via our
Donate Page
. Your support is appreciated!